Weekends last longer at The Westin Seattle
It's your Westin Weekend.
We're loosening our ties and making a few subtle changes to create a more relaxed atmosphere on the weekends to help you rejuvenate for the week ahead.
Make your weekend last longer with 3pm checkout on Sunday and extended breakfast hours all weekend.
Which means more time to enjoy your weekend, whether that includes sightseeing the historical sights nearby or shopping and eating your way around our friendly and convenient city. Leave feeling energized so you can have a Better Monday.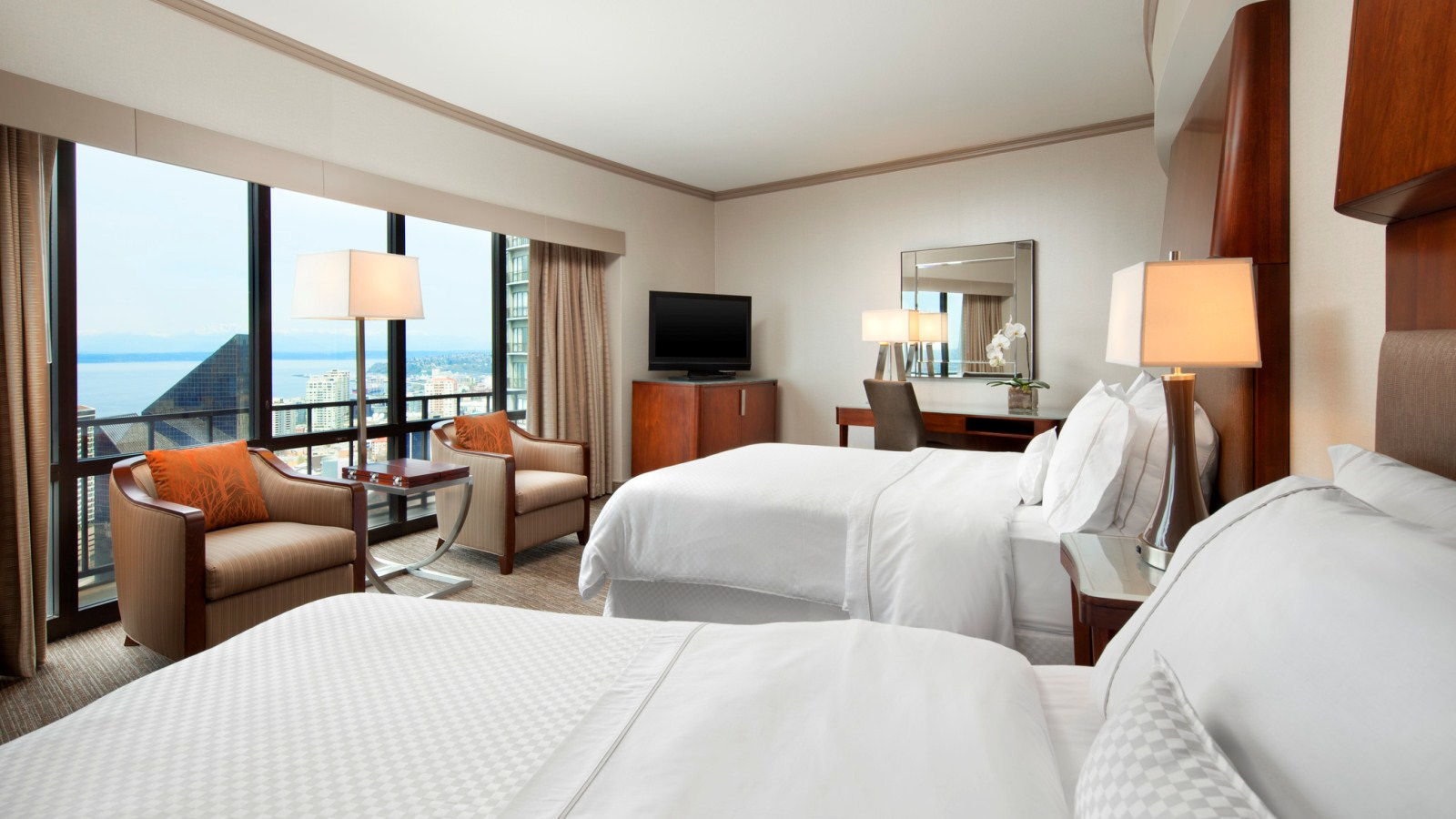 LATE CHECKOUT ON SUNDAY
More time to enjoy everything you love about Westin, like the SuperFoodsRx™ menus, the Heavenly Bed and Westin Workout.
*Late checkout based on participation and availability.
EXTENDED BREAKFAST
Now serving extended breakfast every weekend**, featuring SuperFoodsRx™ in-room and in our restaurants. From whole-wheat blueberry pancakes to all-natural roasted turkey wraps, it's easy to maintain a healthy lifestyle on the road.
** Extended breakfast hours based upon participation and availability.
WESTIN HEAVENLY BED
Because good sleep is critical for both mental and physical health, Westin has designed every detail of the Heavenly Bed to promote superior slumber. Sleep well, and meet the challenges of the day head-on.