Seattle Attractions - Three Days in The Emerald City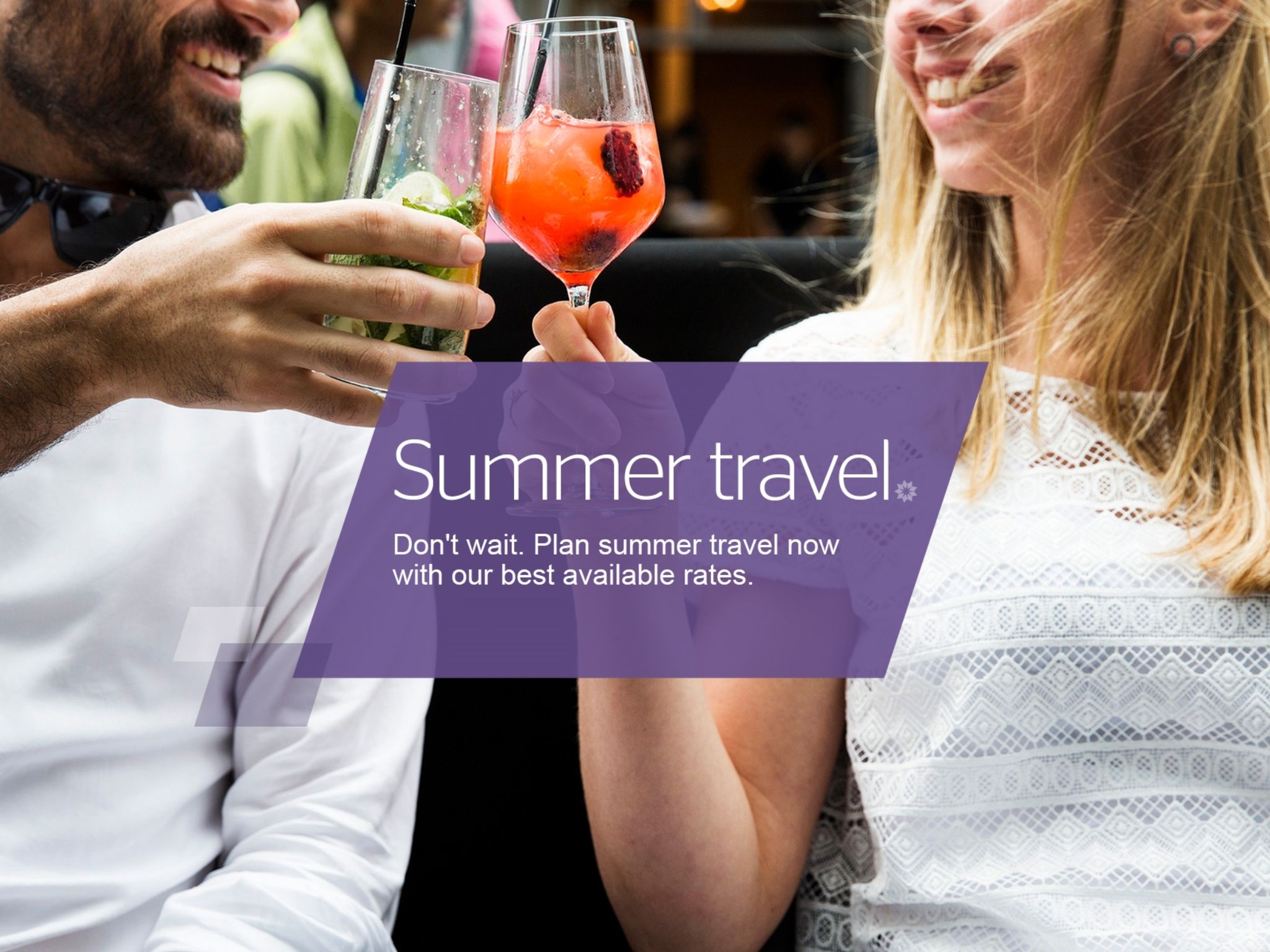 Located in the heart of Seattle's cultural core, our AAA Four Diamond award-winning hotel boasts 891 smoke-free rooms featuring panoramic views of the Puget Sound, Space Needle, Cascade Mountains, and Seattle's cityscape. Near the bustling financial and shopping district, and within walking distance from the Washington State Convention Center, historic Pike Place Market, and CenturyLink and Safeco Fields, The Westin Seattle offers the perfect Northwest escape.
If you're looking for fun things to do in Seattle, here are a few tips from our Concierge. You can also view Visit Seattle's short video for even more ideas and inspiration.
_________________________________________________________________________________________________________________________________
Seattle doesn't require a huge amount of pre-planning. Most of our 'can't miss' Seattle attractions are clustered around downtown within easy walking distance of each other. Complimentary city maps are available at The Westin Seattle Concierge desk. To navigate the surrounding area, and get an overall lay of the land, we suggest that you locate the Space Needle, just north of downtown.
Day One - Arrival in Seattle
Our city is hilly, so bring your good walking shoes! Many Seattle streets are one-way so leave the car in the garage. Walking and public transportation can take you to almost all Seattle attractions.
During your first few hours in the city, consider exploring nearby neighborhoods by foot. A few blocks north of us is South Lake Union, best known for being the home of several global companies, including Amazon. The area is also quickly becoming a dining hotspot - choose from dozens of locally popular, delectable restaurants if you need to refuel. If there's still time in your day, walk about 15-20 minutes east to Capitol Hill, an eclectic, energetic neighborhood with amazing, award-winning restaurants, boutique shops and a vibrant nightlife.
Feeling adventurous? Take a walk south on Alaska Way to Pier 52 and ride the Bainbridge ferry to Bainbridge Island (35 minutes crossing, $8 per person roundtrip). On your way, soak in the stunning views of Seattle and the Puget Sound. Once you arrive at Bainbridge Island, enjoy a lazy stroll through its waterfront, village of stores, wineries and cafés. Take a short hike to Mora Iced Creamery where 48 hand crafted ice creams and sorbets are made locally (139 Medrone Lane) and it's all non-fat. Relax on the ferry ride back to Seattle. End your day unwinding in The Westin Seattle lobby bar with half-price appetizers and great people watching.


Day Two - Sleepless in Seattle

Wake up early and walk four blocks west to the 107-year old Pike Place Market, one of Seattle's most popular attractions. Stop at La Panier bakery and grab a cup of Umbria Italian coffee before visiting the original Starbucks two doors over. The scene at the market is fascinating any time of the day (opens for breakfast at 6am; market merchant hours are 10am- 6pm) but is best in the morning when local chefs and Seattle residents are getting their shopping done. If you arrive early, enjoy a walking breakfast: taste bites from different vendors, from local fruits to pastries and fresh seafood. Fans of "Sleepless in Seattle" will want to be sure to stop at the Athenian Restaurant to dine on market-fresh seafood and take a photo sitting on the same barstool as Tom Hanks's character in the movie. Browse literature at one of the market's book stores, or hunt for gifts and treasures at its many shops and craft vendors. Find Rachel the bronze pig and view the famous tossing of fish at Pike Place fish stand. Then, walk down the stairs to the waterfront to take in the panoramic views of the Olympic Mountains and visit the Seattle Aquarium at Pier 59. After enjoying the surroundings, walk to Seattle's historic Pioneer Square neighborhood. Take the 90-minute Underground Tour, then ride the bus to University Station. Exit and enjoy the cultural Seattle Art Museum.
Alternately, we would also recommend taking a three-hour, sixty-mile morning city tour for a general overview of the Emerald City and top Seattle attractions. You can choose from city tours or all-day tours to Mount Rainier, wine country or the Boeing tour center in Everett. Tours to Victoria B.C. or whale watching may also be available.


Day Three - The Best Places in Town!
Return to Pike Place - part market, part tourist attraction and part shopping mall. If you didn't make it down the day before, head to Pioneer Square. Explore its many art galleries and shops, or take tours of Safeco Field, home to the Seattle Mariners baseball team, or CenturyLink Field, home to the Seattle Seahawks football team and Seattle Sounders FC soccer team. Visit the International District -- Seattle's Pacific Rim Chinatown -- and the sprawling Uwajimaya Asian Village and store.
From the International District, walk, bus or take the light rail train to Westlake Center. From there, take the one-mile monorail to visit the 74-acre Seattle Center. On the Seattle Center's grounds, you'll find billionaire Paul Allen's ode to American music - the Experience Music Project (EMP), designed by legendary architect Frank Gehry, as well as the Chihuly Garden & Glass exhibit and famous Seattle Space Needle. These Seattle attractions are lots of fun, as is the Children's Museum, the Pacific Science Center and the International Fountain that spurts water in time with music.

Head to the Hiram M. Locks in Ballard (take bus #40 from 4th & Blanchard St. then transfer to bus #44) where you can watch boats rise and fall as they move through Puget Sound and inland waterways. Bus #40 will also take you to Fremont, a quaint neighborhood with hippy charm.
For relaxed family fun, take bus #5 to Woodland Park Zoo, home to a variety of animals from river otters to hippos. During the summer, the zoo hosts local and national entertainers during its ZooTunes Summer Outdoor Concert Series.
Or, if you prefer to get away from the city for a few hours, ride the water taxi to West Seattle (seasonal), Seattle's oldest neighborhood and best impression of the California coast. Walk West Seattle's 1.5 mile beach and visit the Alki Lighthouse and Seattle's own version of the Statue of Liberty. Indulge in West Seattle's terrific dining scene. Enjoy a waterfront meal at Marination Ma Kai or Salty's Seafood Restaurant and take in the breathtaking city view. Return to the city via water taxi. On your way back to our hotel, make a pit stop at Pacific Place -- a top Seattle attraction and the city's most coveted address for shopping where you'll find a variety of shopping options, such as Barney's New York, J.Crew, Barnes & Noble and more. End your day with happy hour (3-6 p.m. daily) at Relish Burger Bistro, located in the lobby of our hotel.