In late 2017 and early 2018, The Westin Seattle will undergo a multi-million dollar refresh that will offer a new lobby experience, designed to provide an inviting, uplifting space for guests to work, socialize and interact. In order to minimize any impact to our guests during this transformation, our lobby experience, including Reception, Concierge, Lobby Lounge, FedEx Office Business Center and Gift Shop will be relocated to the hotel's mezzanine level.
Our upcoming full-scale, floor to ceiling renovation will include the main lobby, guest reception area and escalators. The new space will not only transform the arrival experience but the overall guest stay
Design Inspiration
The overall design will embrace Seattle's casual, tech savvy, high cultured, health conscious and nature inspired urban vibe.
The finishes will reflect the awe-inspiring natural backdrop of the Pacific Northwest with the inclusion of wood, metal and stone.
The color palette will mingle tonal grays, taupe and cream with rich evergreens to celebrate the surrounding forests.
Art will pay homage to the various forms and layers of the forests, ranges and shores.
Furniture and accessories will be organic in the form incorporating soft, curvilinear forms and authentic materials.
Architecture and millwork will feature a dynamic sculptural edge to the lobby representing Seattle's love of innovation via abstractions from local, iconic forms and structures with references to the tech world.
1900 Fifth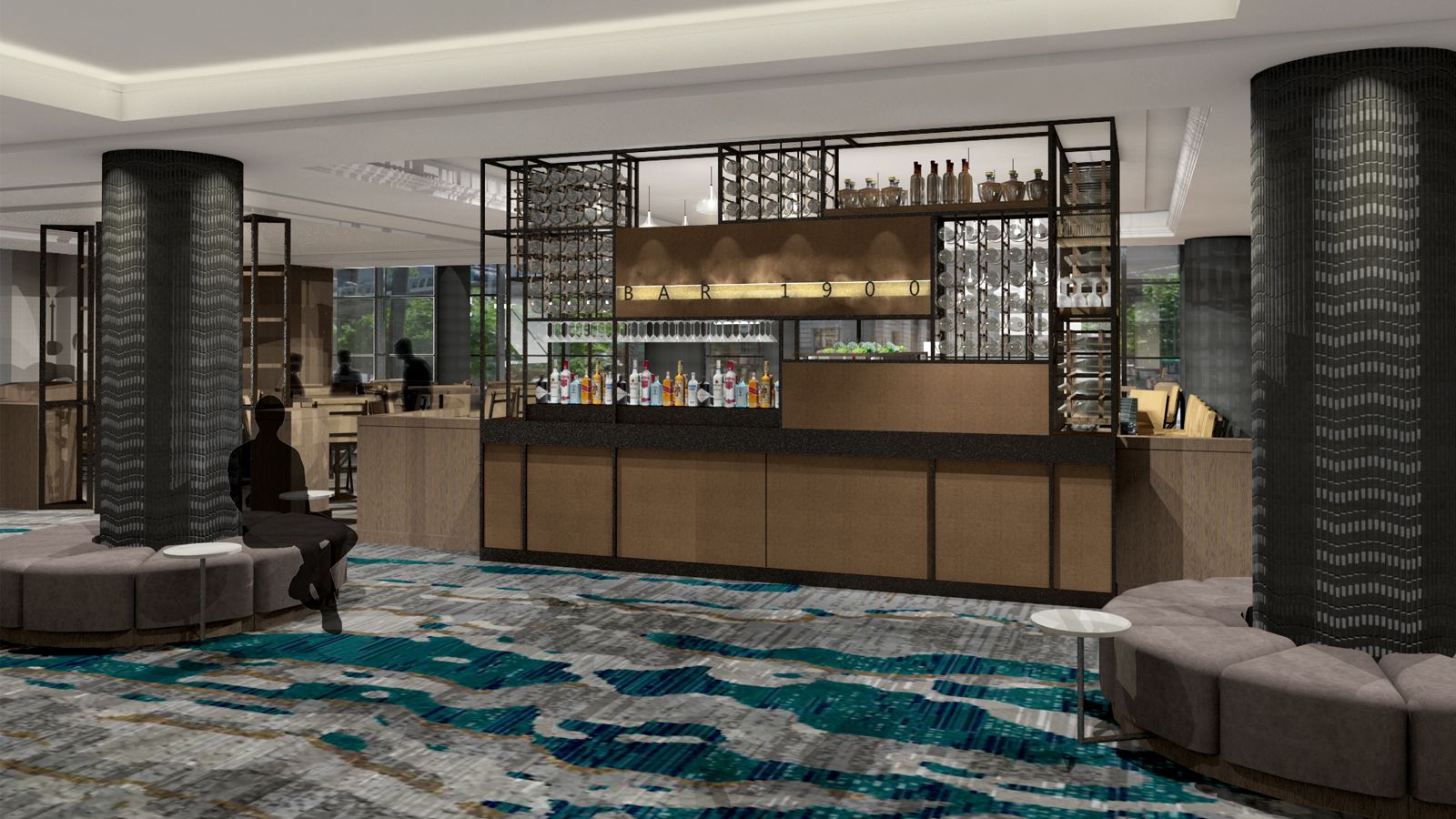 The Westin Seattle's thoughtfully curated wine and crafted cocktail experience will be the perfect setting for a cozy conversation, Washington's best wines, and small plates highlighting Pacific Northwest's freshest flavors.


Whether you are looking to relax or rise up to the occasion, 1900 Fifth will be for the spirited, the inspired and the innovative.