Seattle Pet Friendly Hotel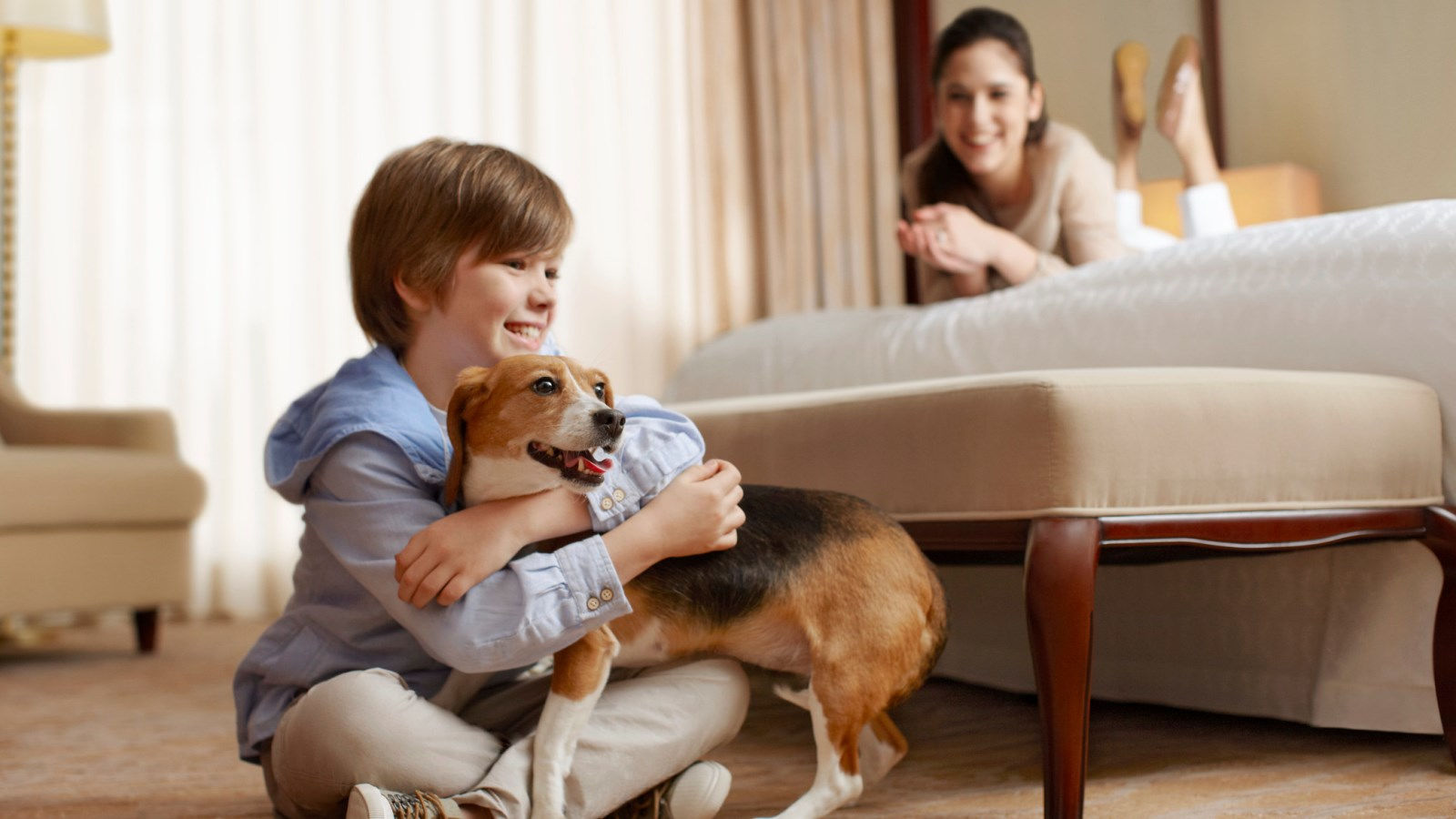 Treat your four-legged friend to the relaxation and comfort of a Westin stay at our pet friendly hotel. We welcome pooches up to 80 pounds to enjoy our accommodations with their human companions at no additional charge (fee may apply for extra cleaning in room). Upon request, your pup will enjoy:
Westin Heavenly Dog Bed®
Food and water bowls
Please let us know you will be traveling with your pet when making your reservation and complete and return our waiver form before your arrival. Your canine must be leashed and accompanied by you at all times and cannot be left unattended in the room. Service animals that provide assistance to individuals with disabilities are welcome at the hotel and are not subject to the policies and restrictions that apply to pets. Click here to view our full pet policy.
To make trip planning easy for our four-legged friends, we've put together a list of local favorite dog-friendly shops, services and attractions near The Westin Seattle.
Pup-Approved Parks:
McGraw Statue (grassy area only) - 5th & Stewart, across the street from the hotel
Popsicle Statue (grassy area only) - 4th & Blanchard, 3 blocks
Regrade Park - 3rd Ave & Bell St, 5 blocks
Victor Steinbrueck Park (leash required) - 2001 Western Ave, 0.4 mi
Denny Park - 8th Ave & John St, 0.5 mi
Pet Boutiques:
Scraps Dog Bakery - 900 Lenora St, 4 blocks
MudBay - 2119 1st Ave, 4 blocks
City Target - 1401 2nd Ave, 0.4 mi
Day Care, Boarding, Grooming and Walking Services:
Barking Lounge - 222 Dexter Ave, Ph: 206-382-1600
City Dog - 809 Olive Way, Ph: 206-623-5395
Downtown Dog Lounge - 420 E Denny Way, Ph: 206-282-3647
Downtown Dog Lounge - 1405 Elliott Ave W, Ph: 206-213-0019
Metro Dog - 3412 16th Ave W, Ph: 206-284-3647
Nearby Vet Locations:
Broadway Veterinary Hospital - 1824 12th Ave, Ph: 206-322-5444
Eastlake Veterinary Hospital - 1536 Eastlake Ave E, Ph: 206-328-2675
Elliott Bay Animal Hospital - 2042 15th Ave W, Ph: 206-285-7387
Emerald City Emergency Clinic - 4102 Stone Way N, Ph: 206-634-9000
Our concierge would be happy to provide you with additional recommendations for pet friendly things to do near our hotel so that you and your pooch feel right at home.