Parking Options at The Westin Seattle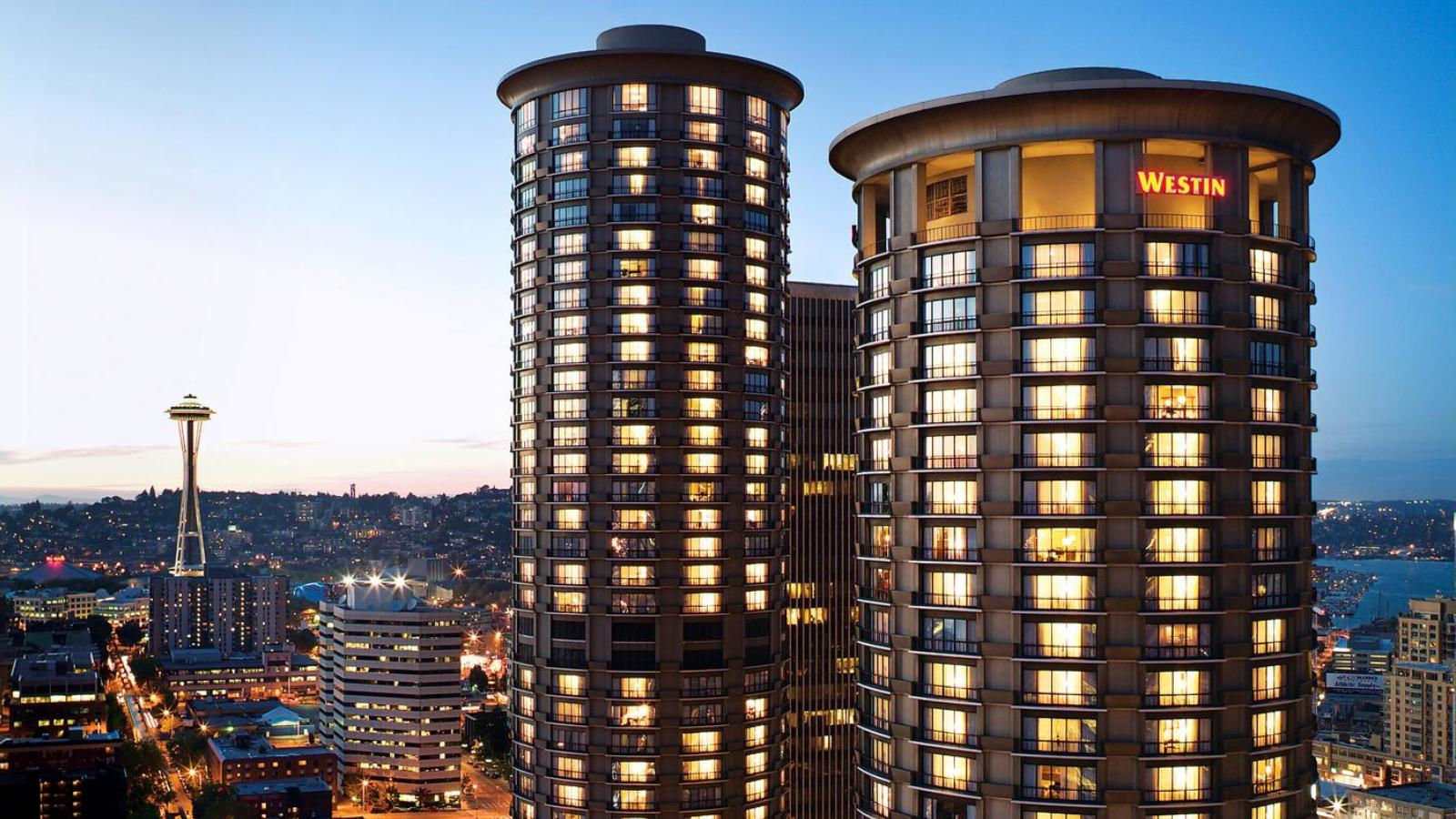 The Westin Seattle offers both valet and self-parking in our adjacent garage facility. Valet parking is provided at the main entrance of the hotel, located on Westlake Avenue on the Sixth Avenue side of the hotel. Self-parking may be accessed from 6th Avenue between Stewart/Westlake and Virginia Street.
If you are using a GPS System to locate the hotel, please use the following address: 1901 Westlake Avenue, Seattle, Washington 98101
The Westin Seattle offers both hourly and daily parking rates. In and out privileges for valet and self-parking are included with daily rates.
Rates do include the 22% tax.
Valet Rates / Self Park Rates
0 - 1 Hours $17.00 / $15.00
1 - 2 Hours $20.00 / $17.00
2 - 3 Hours $24.00 / $21.00
3 - 4 Hours $27.00 / $25.00
4 - 5 Hours $33.00 / $30.00
5 - 24 Hours $58.00 / $47.00